Are you in need of some auto service in the vicinity of Huntsville, Cullman, and Florence, Alabama? All you have to do to get all of your maintenance needs taken care of is make your appointment with the team here at the Century Volvo Service Center. Our crew of factory-trained technicians is highly experienced and ready to help keep your ride performing at its best for a long time.
Continue reading below to provide us with the opportunity to show you what we are fully equipped do for you! Whether you drive a Volvo luxury car or another mode of transportation, you can count on receiving all kinds of exceptional care from the true service professionals at our Volvo dealership. Learn about the advantages of receiving first-rate service by Volvo, and find out what can happen when you choose us for all of your auto repair and maintenance!
---
Certified Auto Technicians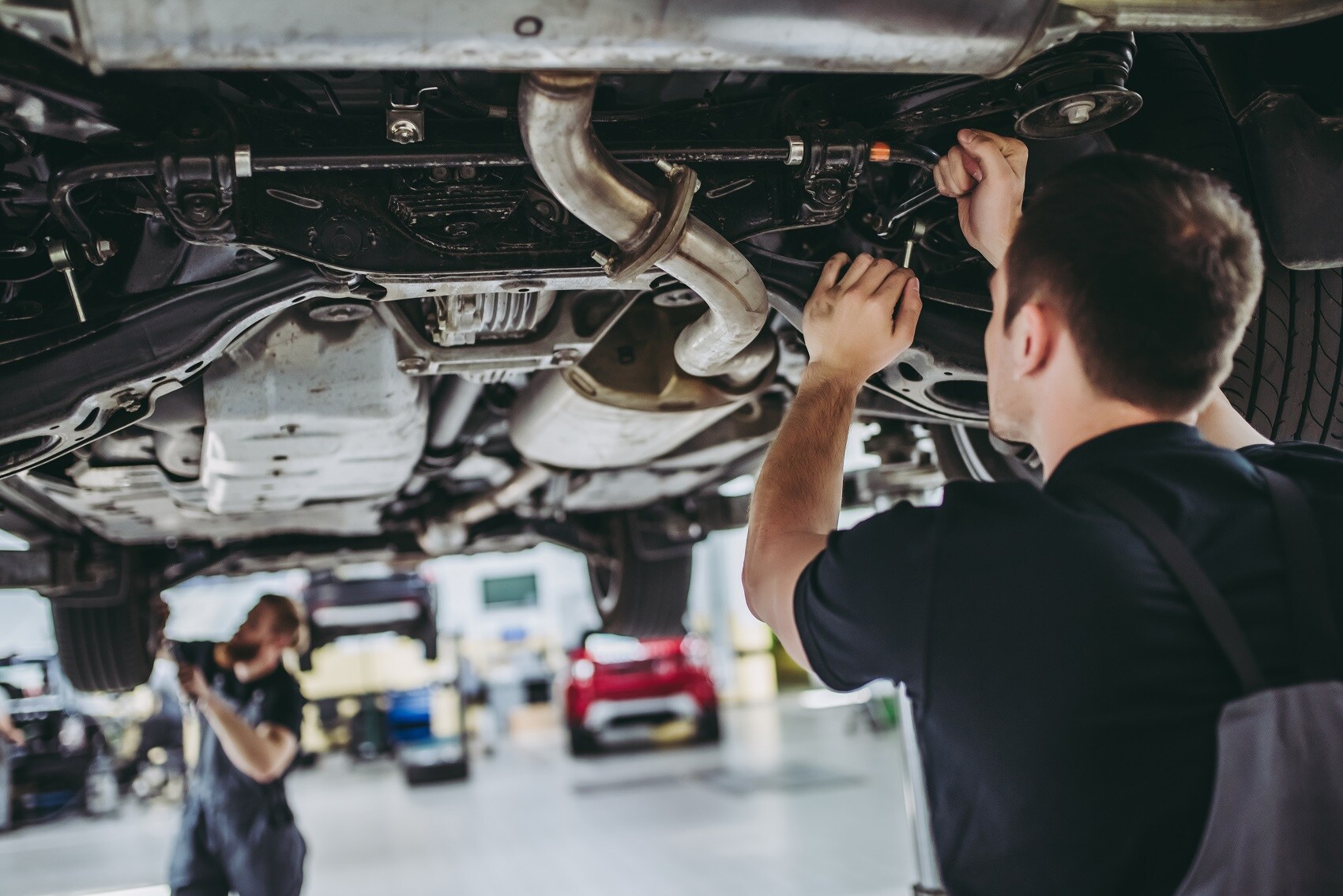 When you drive a Volvo, you want it to receive service from a team that really knows all about the various ins and outs pertaining to your vehicle. Our auto technicians are fully certified and have been specially trained to service Volvo cars. You can count on us to fully understand every aspect of your car, and put that knowledge to use to deliver quick, effective service every time.
Our state-of-the-art facilities are equipped with innovative technology to help streamline service. We can put our tools to work to diagnose your car trouble, find the best possible solution, and implement it with first-rate accuracy. This way, you can plan on being back out there on the road before you know it!
Our technicians are a team of true professionals. They'll update you often on the progress with your car, so you're never in the dark when it comes to the essential repairs that your daily driver requires.
---
Quality Service Every Time
Every time you decide to utilize our resources and personnel for the service of your Volvo vehicle, you can look forward to it receiving top-notch results from top to bottom. That's true no matter what you come to us for-and we offer many services! You can be sure that our technicians have what it takes to be able to handle routine scheduled maintenance, as well as more intensive auto repair. Choose us for:
Battery tests
Alignments
Tire rotations
That's just the beginning. Our team can help you with engine and transmission repair, as well as fixes to other critical systems. Do you see a dashboard warning light aglow? Just bring your vehicle to us, and we will help diagnose, get to the bottom of the issue, and get the problem solved right away. We always take a methodical approach, leaving no stone unturned!
---
Why Oil Changes Are So Important
Having your vehicle's oil changed on a regular basis is vital to its operation. It is motor oil's job to make its way through the insides of your engine, cleaning, cooling, and lubricating the various parts that enable everything to run smoothly day in and day out. If oil is allowed to continue on for too long, it will start to be less and less effective at its duties. Eventually, a sludge will develop. This development could result in the engine ceasing to operate altogether.
Exactly how often you should let your commuter travel before having the oil changed depends on the type you use. Older models generally run on traditional oil. The interval for this kind is about 5,000 miles. The synthetic oil that you'll find in the engines that propel newer cars can last a lot longer before needing to be changed out. If this is what you're using inside your on-road companion, you can expect to see 7,500 miles on the odometer before a change is necessary.
---
Things to Remember Regarding Brake Care
Generally speaking, a vehicle's brakes have a lifespan that covers about 70,000 miles. However, it is important to keep in mind that the condition of the roads on which you travel, the quality of the brakes themselves, and your driving behavior are factors that can considerably impact exactly how long the brakes actually last. Here are a few signs to watch out for that can warn you that your brakes might be in need of some attention earlier than you planned.
Brake light
Vibrating brake pedal
Odd sounds
As soon as the brake light shows up on the dashboard to vie for your attention, you'll know that it's time to have the issue checked out. If you feel a vibration when applying the brake pedal or there are unmistakable noises like a squeal or knocking, take the car in immediately.
---
Genuine OEM Volvo Parts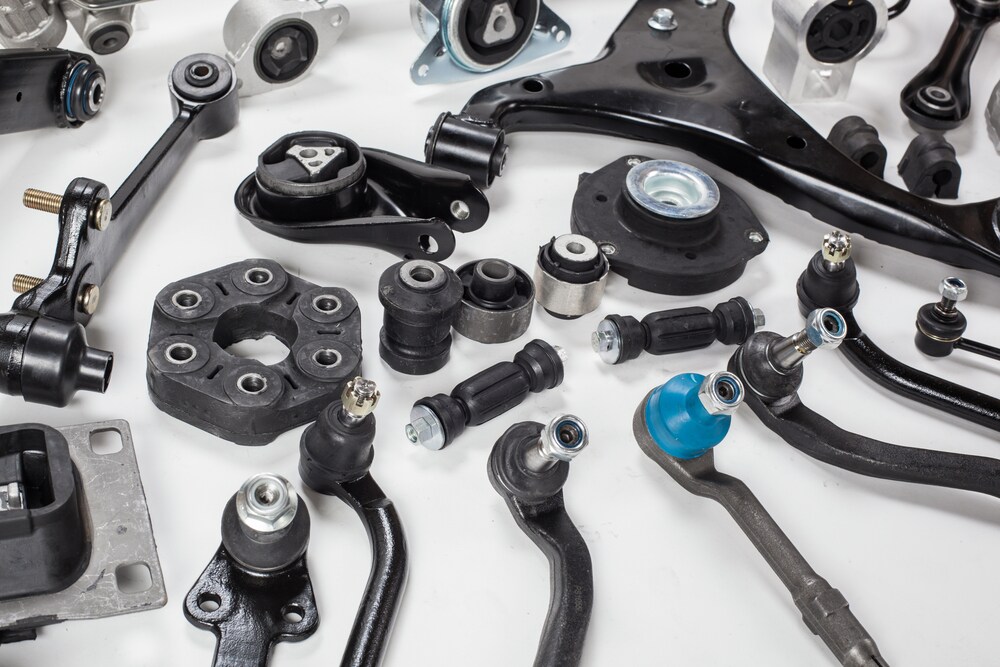 Do you need another benefit to choosing service with our team? If you drive a Volvo, you'll appreciate our commitment to using authentic OEM (original equipment manufacturer) Volvo parts. These auto parts are factory-designed and -built for your specific car. In fact, they're carbon copies of the original parts that went into your vehicle.
With OEM parts, you can always count on getting quality and durability. These parts will fit perfectly in your car, so you can take on the roads with more confidence than ever!
Want real Volvo parts for your DIY repairs? You can order them from our on-site parts center whenever it's convenient for you. Just take a brief moment to fill out our parts request form online, and we will be in touch to confirm your order.
---
Schedule Service at Century Volvo

You can count on our technicians to put their skills, experience, and quality parts to work and have your car road-ready in no time. We look forward to working with you!  You're in for a treat when you pay us a visit here at Century Volvo for all of your automotive service needs. If you live near Huntsville, Florence, or Cullman, all you have to do is make an appointment at our service center. You can do so using our online scheduler or by simply giving us a call at your earliest convenience.