Welcome to Century Volvo Cars! We're much more than just a purveyor of fine Scandinavian-designed luxury cars. At our dealership, shoppers across Huntsville, Cullman, and Florence will find a friendly and service-oriented team. We're dedicated to satisfying all your automotive needs.
Before you choose us, we'd like to give you a good reason to do so. Read on and learn a little more about us, including our unique approach to customer service!
A Revolutionary Shopping Experience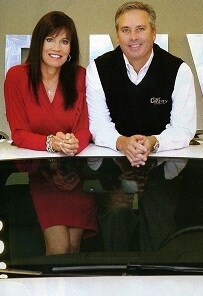 At our Volvo dealer, we believe we've really built something special. We've put together a team of highly capable professionals at every level of our organization. Every one of our departments strives to stand out for all the right reasons.
Whether you're visiting our Volvo showroom, our pre-owned inventory, or our finance, service, or parts centers, we want to give you a quality experience. You'll be greeted by an enthusiastic team that wants to make your time with us memorable.
From Volvo cars to quality OEM parts, we have it all here. In addition, you'll find we've made it easier than ever to do your shopping online. You can find information about our cars, services, and products here on our website. Get started before you even walk out the door!
Stalwart of the Huntsville Community

Drivers across Cullman, Florence, and Huntsville have helped put our Volvo dealership on the map, and we'll never forget it. In the years we've been in business, we've made a special effort to get to know the local region.
That includes community businesses and nonprofit organizations. We're always looking for opportunities to give back however we can. We've found many interesting things to do here in Madison County, and we're eager to share them with you!
Our mission is much more than just selling cars-it's about building relationships. We want you to have the most satisfying experience possible, so you'll choose us for business again and again.
A Vast Selection of Volvo Luxury Cars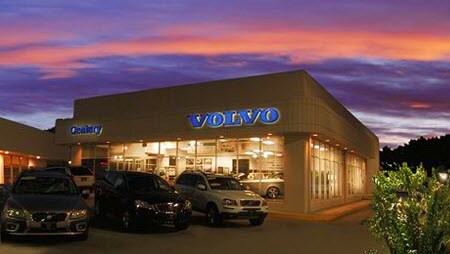 We offer many cars, products, and services at our dealer, but none quite like our selection of Volvo luxury cars. Step into our showroom, and you'll find the latest models in the lineup. From sedans like the Volvo S90 to station wagons like the Volvo V60, there's something for everyone.
We offer quite a lineup of crossover SUVs like the Volvo XC60 and XC90. We've provided you with a library of car reviews and comparisons to make your Volvo model research easier than ever.
Our team of Volvo experts is also standing by to help you learn more about our vehicles. Reach out to us today to learn more!
Visit Us at Century Volvo Cars in Huntsville, AL
Our Volvo dealer is committed to earning your trust before we earn your business. At Century Volvo Cars, we're ready to bring the excitement of luxury-car shopping to you!
Feel free to browse our website and learn more about our services. When you're ready to start shopping, you can contact us online, give us a call, or stop by our dealership in person. We look forward to working with you.